2017 SPRING EVENTS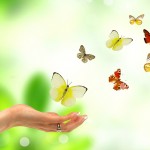 Joe is a remarkably, accurate, professional psychic and gifted teacher with over three decades of experience. He has helped many to understand their circumstances better, to make more informed decisions and to take advantage of their opportunities for growth and healing.
Through his workshops he teaches techniques and gives you opportunities to use them to make life choices or decisions and to solve problems. In these educational opportunities, Joe provides practical exercises so the participants will be able to experience their own psychic and intuitive inner guidance.
He offers workshops on such topics as Psychic Development, Reincarnation, Psychic Body Scanning, Palmistry, Dreams, Connecting with Spirit Guides, Manifesting Financial Abundance & Career Success, Manifesting Love & Healing Relationships and Communicating with the Deceased.
SPRING 2017 CLASS DESCRIPTIONS:

<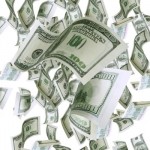 Using Psychic Ability to Manifest Abundance and Heal Financial Blocks
Friday, March 31st, 2017
6:30-9:30pm
$40 in advance, $45 at the door
Financial abundance is available to all of us. The main reasons we don't attract or retain abundance are related to our fear and personal blockages, such as low self-concept and rigid adherence to old attitudes. In this workshop, discussions of the dynamics of abundance will include metaphysical principles related to "right livelihood," tithing, and even Feng Shui. You will also use meditation and guided visualization to help you discover and heal your present or past-life blockages and to draw wealth to you more quickly in the immediate future.
Class Policies:
Please arrive 20 minutes prior to scheduled class time to receive class materials and be seated. This allows Joe to begin instruction on time.
Prepayment is required to secure your registration. Please make sure you are registering for the correct class prior to purchase. If you prefer not to pay online, or would like to pay with an alternate payment method, please contact the office to make arrangements to pay by cash or check at 512-323-5183. Classes with insufficient enrollment will be canceled. Should this be the case, any prepaid registration fees will be promptly refunded. If a situation arises and you are unable to attend the class, please provide 24 hours notice to receive a refund of your registration fee. Refunds not available later than 24 hours before class starts.
Rates for Readings: 
30 min.   —   $75
45 min.   —   $110
1 hr.   —   $145
Life Reading   —   $195