Consultations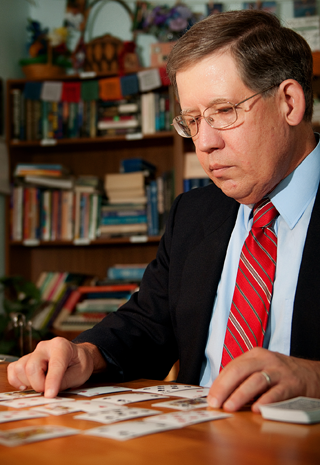 Joe Nicols, MA is one of Austin's most popular psychics and palmists, known for his accuracy and down to earth style. With over 35 years of professional experience, he can be consulted about relationships, career, finances, psychic development and spiritual growth.
Consultations are available in increments of 30, 45 and 60 minutes and start at $75. During a 30 minute reading, Joe can generally address two topics in depth with an hour long reading frequently covering five different specific questions or topics.
Please also note rate changes for readings to take effect March 1, 2016:
30 min.   —   $75
45 min.   —   $110
1 hr.   —   $145
Life Reading   —   $195
Consultations For Major Decisions
These consultations are offered to enable you to make the most informed decision when your life events leads to important choices concerning such matters as relationships, career or job changes, geographical moves, purchases, contracts or investments. Joe will also offer a greater view of the metaphysical dynamics which underlie the current situation and the choices at hand.
Compatibility Consultations For Love And Work
For those establishing or wishing to improve relationships in love and/or business, these sessions provide key information about both partner's emotional make-ups and compatibility needs. The goal of the information presented is to create deeper insights into harmony within the relationship as well as to enhance interpersonal communications.
Individual Psychic Development Sessions
Each individual has inherent psychic ability. To further develop and enhance your own psychic skills for problem solving, psychic development sessions offer individualized guidance, specific techniques, and confirmation of your own accuracy.
Life Readings
A Life Reading gives you an in-depth view of your life. In this approximately two hour session, you will get a clear perspective of how the influences of your past and past-life experiences are now affecting you in the present and in the future which you are creating. A Life Reading addresses all aspects of life, including career, finances, relationships, health, travel and psychic abilities, synthesizing them into a comprehensive life picture.
Telephone Readings
Sessions by phone are offered to those unable to make an office visit and are conducted in the same manner as an office consultation. They are available in 30, 45 or 60 minute increments.  Prior to your first reading, please e-mail a digital image of each of your palms (be sure the picture includes all of your fingers and your wrist) to info@joenicols.com.  Most people find using a smartphone a fast and simple way to send these pictures.  An additional $5 charge is added to phone consultations if you'd like a recorded copy of the session on CD sent to you by mail, which Joe highly recommends.  It is not necessary to send pictures of your palms again for subsequent phone consultations, unless you detect significant changes in your palm lines and would like Joe to review them.